Not so Perfect
Summary
You moved back to Seoul and living with your cousin/ adoptive brother Kim Himchan outside of his dorm.
You had yet to meet his friends until one day you all meet not on the best terms. Still you didn't think much about them except your cousin and his best friend, Bang Yong Guk.
You're in school for art and employed at a cafe and a tattoo palor.
Still Himchan is protective over you since you can remember especially after your parents died and Himchan's mother adoptied you into her family as her daughter.

Amazing Poster done by blossomheartz.

Characters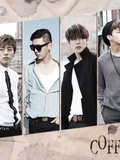 B.A.P
BAP is your brother's band and at first you didn't get along with them perfectly, but after a while they seemed to grow on you with their childish brother like behavior.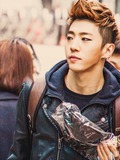 Bang "Gummy or Gummy Bear" Yongguk
Himchan's bandmate and close friend it seemed when he first met you he fell in love. You nicknamed him Gummy Bear or Gummy when you didn't know his name and it kind of stuck to him. He's always joking around a bit with you. The two of you butt heads with your competive nature, but yet you guys get along perfectly as long as you keep away from the video games.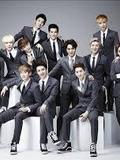 EXo
suho's band and friends that you had became friends with since they were always around.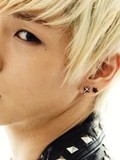 Kim Himchan (Your Brother and Brother)
Himchan's mom adopted you when you were a little kid when her sister died. when you got sent to America for schooling it suprised Himchan, but you were a scholarship student with perfect grades. He gets mad when questioned about his relaionship with you. He's childish and bossy most of the time, but when it comes to you he's over protective.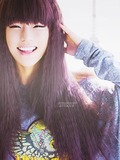 Kim Jin Kyong (You)
You had moved to Seoul to live with your cousin/brother Kim Himchan less than a year ago. You act have a habit to act before you think especailly when suprised. Though you can be hot headed you are acturally a bright girl. You are a artist who works in two jobs one as at a coffee shop as a bartinesta and the other as a tattoo artist.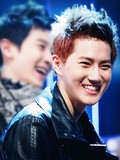 Suho
He's your old friend whose EXO-K's leader. the two of you had tried to date, but it didn't work out well.
Chapters