Kai's Cinderella
Summary
Before you were sent to your new school you were a trouble maker but you loved to draw and dance they were always there for you, but when your step-mother tells you to stop dancing and drawing in all to study buissness so that you can be a good daughter for your father. On your first day there you had one thought in mind you were going to be on your best behavoir but without dance your spirit felt broken. So secretly you decided to borrow one of the practice rooms. Until you were almost caught and lost something very important to you.

---
Prologue: It was when you were little that you learned how to dance for you were taught by your mother. In your eyes she was the best there was but her friend didn't like your mother because she was able to get married to a wealthy man even if it was for pure love.
When you were seven your mother died from cancer. You had watched her die slowly and painfully. To ease her pain you danced for her every day and every time you'd pefect a move for her she'd smile at you and clap.
It was for three years until your father even thought of dating again and soon he found a woman with two daughters of her own and was a widow like he was a widower. They soon married. Only he didnt' know that she was once your mother's best-friend and hated you because you were the offspring of your parents. He hatred for you was passed onto her two daughters and even when you tried your hardest you could not hate them.
to take out your frustration you danced and drew. Soon they became the onyl time you felt at peace and free.
Then kids sstarted to pick fights with you so you learned how to fight for yourself to protect yourself, but that seemed to only cause more trouble for you.
So your step-mother told you that you are to study buisness and forget about your passions. If you stepped back to them then she'd make sure that your dreams would never be reached and your past will haunt you. You became your step-families' slave and that was all you were to be, but why did a boy you barely know make you feel like you are far more.

Characters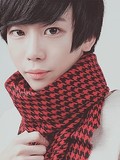 Choi "Bāozi " Kwan (Your little brother)
When he was 4 he was poisoned by your step mother, but instead of dying he ended up in a coma. Still he was able to wake up and showed to be smart of a boy that spent 10 years in an coma. He's loyal to you and deathly afraid of your step mother. Still he does what he can to be with his older sister wanting to make-up for the time he lost with you.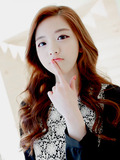 Choi HwaYoung (you)
You'd think of yourself as a simple high school student with trouble at home. Your father had gotten remarried to a woman who must be Satan on earth. The woman had made you quit your 2 great passions which are dance and drawing. You're not 1 to quit easily or to show your emotions. Most people think you are a stuck up smart girl that they named Brain when really you care about people even when they are mean to you. To keep practicing dance you hide out in a spare room where you first 'talk' with Kai without issues except he doesn't know that it's you. No one notices your scars on your arms from your past beatings from your step-mother and your beatings now. You're really close to Kris, Chanyeol, and Tao.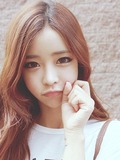 Crystal Park (Your Cousin)
Crystal is your cousin who is Tao's age. She's very hyper active without trying and loves trying to do aegyo on you even when she knows you're pretty strong against it. Instead of being a dancer she loves signing and rapping. She becomes close with Tao when you introduce them.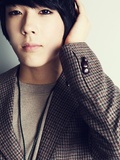 Eric Johnson (Ex-brother-in-law still thinks as your older brother)
He's an assistant teacher at your school and was once married to your sister Hye Min before she died. He still acts like he's your big brother looking after you and doing what he can to help you. He doesn't have a good idea how bad it is at home with you.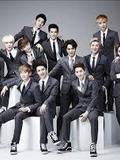 EXO
Exo is part of the school's untouchables along with SHINee's Taemin. What the untouchables are is a group of extemly talented boys who group together and most days cause some kind of trouble. You become close with them after standing up for them on your first day. (We all know who's part of EXO) You become really close with EXO's Chanyeol, Kris, and Tao after they stand up for you.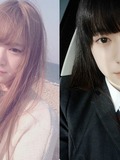 Hyuna and Sora (Your step Sisters)
In the story I don't state this but Hyuna and Sora are identical twins that are alike in every possible way. The only way that you can tell them apart is that Sora has light brown hair and Hyuna has black hair. Hyuna is very paticular about her looks while Sora is only like that when she goes to the mall, out with friends, or to school or else she doesn't care. They love to torment you and think they are the best thing that ever walked on the planet. They seem to disagree about things since Sora is the 'nicer' 1 of the 2.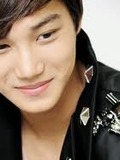 Kim "Kai" Jongin
He's one of the school's untouchables. He's known to be a bad boy with a carefree attitude when really he's a shy guy who wants to be seen as the dancer and person that he is. He never thought someone would, but when you stand up for him and his friends your first day he felt the connection to you, but he also is indecisive about his feelings.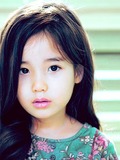 Nana Johnson (Your Niece)
Nana is your niece who's very attached to you and Kwan when he walks up. She doesn't understand a lot of things that happens around her since she's so young and no one wants to explain to her why auntie has to leave or why someone's crying or hurt. Nana is like any other little girl her age.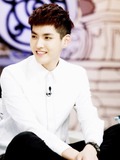 Wu Kris
He became your closest friend after transfering to SM High School
Chapters