My Black Pearl
Summary
Meeting her changed my view of life, but how could I have known she has two parts of her life.
Characters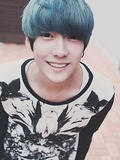 Choi Jonghyun (Bouncer at Club Avatar and a friend of yours)
Even though he's really skinny he's a bouncer or more welcomer at Club avatar. His sister Sooyoen doesn't like his job since worried about his saftey all the time. He's the same age as Soo Yeon and you. The lot of you have been friends since you were kids, but things have been touch between Jonghyun and since he found out about your eyes since you usually try to hide your eyes from him with contacts. He's Soyoen's step brother since her mom divorced her father when she found out about the affair.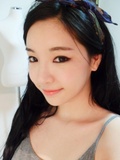 Choi Soo Yeon (Your best friend and half sister)
Your best friend who ends up dating Lay. Sooyeon is interning as a fashion designer at a high cut fashion magizine, but she still makes time for you when she's open or when she gets back to your apartment that the two of you share. She's very respectful when it comes to your secrets and to others think she's a gossip. She is also your half sister after her dad had an affair with your mom.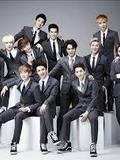 EXO
EXO is Chanyeol's dance crew and 'band'. In truth they are all close friends. They look after each other and care for each other much like a family would.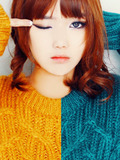 Han Mi Ok (you)
You come off as a shy and reserved girl who works as a gardener around Seoul for a living while you go to college. No one ever really wanted to get close to you, because your eyes when they realized it was your real eye color weirded them out since you have a condition that is called heterochromia. This a copndition where your eyes are diffrent colors. For you, your left eye is a caramel coffee color while your left is a bright blue-green shade. You are smart and quiet, but you hide anther side of yourself all the time. You're about the same age as Chanyeol though not a lot of people know your true birthdate only the year for sure.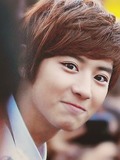 Park Chanyeol
A smiley college student who's part of a dance team (you know street dance). Chanyeol is a funny and hyper guy who always seems to have something to say. He's very smiley and cheerful with a nickname like Happy Virus. He's usually careful with what he says. He had just broken up with his ex when he met you in a park. You find out later he's a waiter at a nice cafe on the weekends and some weekdays.
Chapters