Risks and Retaliations
Summary
When best friends Aria and Jay go to Seoul, South Korea to pursue their dreams, as a Korean teacher and a choreographer, the two run into a boat load of trouble, trouble they were not prepared to encounter while in Seoul. Aria, a bright and very positive young woman, who is one step from completing her BS in Korean studies, finds herself dangerously attracted to a mysterious man who is not very fond of her, all the while she becomes involved with the perfect image of a flower boy. But all is not what it seems to be when her perfect flower boy boyfriend turns out to be a total jerk, and the once perceived mysterious and rather intimidating young man turns out to be more than meets the eye. What will happen when her seemingly perfect little life is turned up side down as her life is put in danger and her sanity tried. Meanwhile Jay is having quite a bit of issues herself. Jay finds herself in a very compromising bind when she begins to develop feelings for her Korean professor, a professor who isn't so hesitant as to avoid returning those feelings for her. Further more, things get all the more difficult when both she and her professor decide to pursue a relationship in secret, a relationship if discovered, could ruin everything for the both of them. As if college life in Seoul was not already hard enough, these two friends go through hell back as their very lives are twisted and contorted as they struggle to make it out of school alive and with their sanity. Just how much more can Jay and Aria take before they go up in flames? Just how much longer will it take before these two friends completely break?
Characters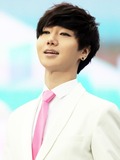 Kim Jong Woon (Yesung)
Jong Woon is a Korean professor in a University in Seoul. He loves to teach and is also a vocal coach for Lee Taeil.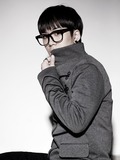 Taeil Lee
Taeil is a native Korean going to school to become a singer and enter into the entertainment industry
Chapters