The girl who Breaks all The Rules
Summary
Kwon Jiyong.

G Fucking Dragon.

A singer, songwriter, rapper, producer and fashion icon. Women want him. Men want to be him.

He wasn't just a king of kpop but a God. He can girls scream with a look. Make them faint with a gesture. Make them give everything to him with a word.

All but her.

She broke all the rules.

Characters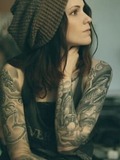 Bellatrix
Called Bella, Bells or Trixie by her friends. She was born and raised in Missouri, USA. Turning 26 she decided to leave the states and live in Seoul, Korea for a job opportunity as an English teacher.
Chapters