One Shot: St. Patrick's Day Special (J-Hope) - Green Enlightens Our Day
Summary
~ Your POV ~

J-Hope: Jagiya~ You are suppose to wear green today. You know I love the color green, so please wear it. At least wear it for me~ Jebal~
You: Hobi~ I don't look good in green~
J-Hope: *gets upset* Who told you that you look bad in green? You look absolutely perfect in it. You look good in everything. Now go get dressed in something green and let's go out.
You pouted and he pouts back.
You: Fine~
J-Hope threw his fist in the air in victory.

You came out wearing a green dress, high heels, gold earrings, and light make up.
J-Hope: Wah~ my princess looks so gorgeous...
You: *pouts* Does wearing green really helps?
J-Hope: Absolutely, now let's go.
He dragged you outside, locked the front door and took you to his car.
J-Hope: So princess, where do you wanna go?
---
© 2016 by TuanTuan. All rights reserved. Please do not copy, plagerize, or steal any of my ideas and stories. This story was made completely by me. If there are other stories similar to this one, it's coincidence. But please don't steal my ideas.

---
This is a work of fiction. Characters include real life members of GOT7 and other fictional characters. This is purely out of imagination. I do not own any of the GOT7 members. I only own the fictional characters.

---
I hope you enjoy this story. If you would like to request for another story or fanfic, or have anything to say, please message me or leave a comment. Remember to subscribe and up vote. Now let's get started~ Kamsahamnida for reading!


Characters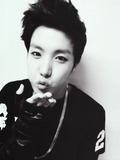 J-Hope (Jung Hoseok)
Your boyfriend. He is sweet, caring, and funny. He loves you for who you are.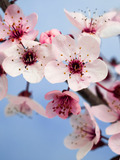 You/Reader
J-hope's girlfriend. Adorable, sweet, and full of aegyo. You completely love and will only love Hobi :)
Chapters