One Shot: Suga's Birthday Special - 23 with Her
Summary
-Suga's POV-

I woke up feelings arms around my waist. I looked down and saw (Y/N) snuggled against my chest. I smiled. It's March 9th today. I wonder if she remembers that it is my birthday today...
---

© 2016 by TuanTuan. All rights reserved. Please do not copy, plagiarize, or steal any of my ideas and stories. This story was made completely by me. If there are other stories similar to this one, it's a coincidence. But please don't steal my ideas.

---
This is a work of fiction. Characters include real life members of BTS and other fictional characters. This is purely out of imagination. I do not own any of the BTS members. I only own the fictional characters.

---
I hope you enjoy this story. If you would like to request for another story or fanfic, or have anything to say, please message me or leave a comment. Remember to subscribe and upvote. Now let's get started~ Kamsahamnida for reading!








Characters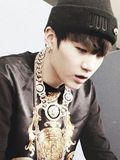 Suga (Min Yoongi)
Your boyfriend. He might seem cold and quiet on the outside, but he is actually very loving and caring.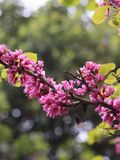 You/Reader
Suga's girlfriend. You are innocent, caring, and full of aegyo.
Chapters