My Demon
Summary
As a Necromancer, no one in Rosemary College of witchcraft and wizardry liked me. But when I got blamed for summoning a demon that destroyed a portion of the school I hid in the basement.

The basement had rumors surrounding it. What was true and what was story was unknown. But none ever comes down. But trapped in the basement was a demon.

not just any demon. The King of Hell, Min Yoongi.

Realizing I had the advantage over this demon I decided to strike a deal with him.

pretty sure it was the worst idea I have ever had but out of options.

Characters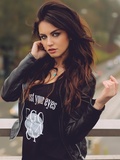 Eris
A necromancer and storm witch. Majoring in Demonology, Dragonology, and magizoology. After being blame for summoning a demon on school grounds she was be hunted down. Trying to find a place to hide and escape the school she finds herself in the basement and face to face with the king of hell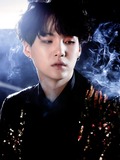 Min Yoongi
King of Hell. Now former King as he was caught and trapped by an exorcist in the basement of the wizard college. For more than a thousand years has he been locked down there trying to find some way to escape.
Chapters