Past and Future (Bts)
Summary
While I am walking to school one day, I was knocked down by a car. All of a sudden, I realized that I have travelled back 6 years ago. Not only that, the body that I am in does not belong to mine. Concidentally, it is the day when Bts debuted. How are you going to survive this journey? Will you affect Bts's future? What if you fall in love with one of the member? Should you find a way to go back to your own future or stay in this past? The decision is all yours.
Side note: I rewriting the whole story since I wrote this before





Characters

(Y/N)
(Y/N) comes from a world of 2019. After seeing so many legendary kpop groups disbanding and the controversy, you want to do something about it. Yet, you are scared that you will make it worse.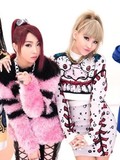 2ne1
2ne1 was debuted in 2009 under YG entertainment. They are a well-known girl group for their concept of girl crush. Yet, due to controversy, they have disbanded in 25 November 2016. They were also (Y/N)'s first favourite girl group in kpop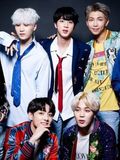 Bts
Bts is a well-known kpop group in 2019 worldwide. Being the first kpop group for winning the billboard award has made them very successful and famous. Even though they come from a small company, they have proved themselves capable through their hardwork.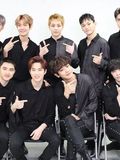 Exo
Exo was once a 12 members boy group but 3 members left which only left 9 members. Exo was not well-known during their debut days. However, after the release of the song 'Wolf', exo rise to fame in 2013. Exo has established themselves as a well-known boy band group by winning lots of awards.
Chapters