True Love Never Dies
Summary
Remember that story of the four best friends in 'The Missing Piece' with Jana, Payton, Bailee, and Caroline. Well, this is the story about them 5 years later at the age of 29 years old. This time around is different. Bailee married Marcel already and reside in New York City together. Payton had married Kevin when she was 25 years old. Caroline is going to marry Darin Miller in 2 weeks in which she is going on a cruise ship vacation for her bachelorette party with the girls. Jana began dating around and settled down with a guy named Shaun. They are currently planning a wedding together.

Let's see if these girls still have their charms and friendship of more than 10 years.

Characters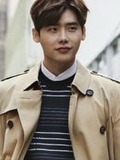 Alex
33 years old / Lawyer. He is very sophisticated, caring, and well mannered. He is very successful when it comes to his life. He has everything he's ever wanted. Ever since Joyce introduced Jana to her group of friends, Alex had been crushing on Jana. He really likes her for her caring personality. Alex really doesn't get along with Shaun and his brothers but will be there when they need him to. Now that Alex had given up on Jana, he is in a relationship with Sophia (Ben's older sister).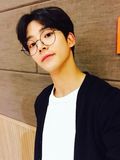 Andrew
32 years old / Computer Engineer. He is close friends with Ben, Shaun, Joon, Alex, and John. Andrew used to like Jana when they first met each other but soon realized that he can only be a brother to her. He takes no for an answer, career driven, and friendly. He is in a relationship with Skye and begins to love her.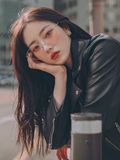 Annette
29 years old / Music Producer of Capitol Records. She is Jay's wife of 3 years, Jana's sister in law, and Tammy's daughter in law. Annette is very hardworking and knows when to have fun and work. She met Jay when they were working on a project together between two companies.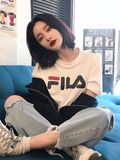 Bailee Burney
29 years old / Famous Painter under name June & Owner @ June Art Gallery. Bailee is soft spoken, knows what to say at all times, and talented. She married Marcel when she was 25 years old and has a 4 year old daughter name Liona. She currently lives in New York City. After getting sick of teaching kids art, she decided to take a different route in her career. She began to paint again and fell in love with it all over again. From there, she opened up her own art gallery with all of her earnings naming it after her grandma, June. There, she displays her own artwork and other people's as well. She is really happy with life right now.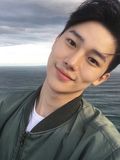 Ben
28 years old / Electrician. He is Joyce's husband. He is Lucas' younger brother and Sophia's youngest brother. Jana see's Ben as a brother to her because of Joyce. He is close friends with Shaun, Ryan, Andrew. He loves Joyce a lot. They have a 5 year old daughter name Wendy and a 3 year old son named Will together. He's very motivated, a family man, and tall.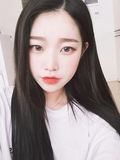 Caroline Mason
29 years old / Animation Manager @ Disney Dreamworks. Caroline is talented, creative, talkative, and hardworking. She is always there for her friends when they need her. She knows the right things to say all the time. After working at Playstation & Xbox for so long, she decided to branch out and found a better job at Disney. Their animation team invited her in to work on huge projects like Zootopia, Coco, and Boss Baby. so they hired her on the spot and got a position as Animation manager for the department. She is engaged to Darin Miller and is set to marry in 2 weeks. Darin and her live in Malibu near the beach. They are happy together.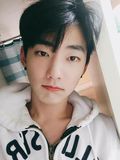 Darin
31 years old / Lawyer @ Malibu Law & Court. He is Caroline's fiance. He is handsome, talented, and sophisticated. They have been dating for 3 years and engaged for 2 years. They never gotten around to planning a wedding because they are so busy with work but are already planning one now which is taking place in 2 week.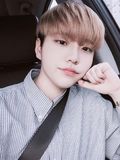 Eugene
23 years old / Human Resources & Music Student @ UCLA. He is the pretty boy in the friends group. He's quiet at first but will talk everything out if you ask him anything. He gets along with everyone in the group of friends. Jana sees Eugene as a little brother who she can tell stuff to and he does the same back to her. He majored in human resources and minored in music at UCLA. its his last year of University and he doesn't know what he wants to do with his life. He has a passion for singing and wants to show the world what he can do.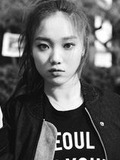 Jaelynn
22 years old / Animation Artist @ Art Academy San Francisco. She is Joyce's younger sister. Jaelynn is quiet when you first meet her but soon opens up when you really get to know her. Jana sees Jaelynn as a little sister too. Jaelynn lives with her best friend as a roommate in San Francisco on the weekdays. She drives to LA to live with Joon at their new house on the weekends. She is dating a guy named Joon whom she met at the weekend meeting.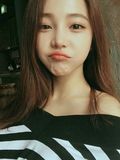 Jana Lily
29 years old / Principal @ Abraham Academy in LA. Jana is passionate about her career, friendly, and loves to laugh. She grew up loving kids and taking care of them. She had been managing the Private All Girls School in LA for 5 years now and teaching when she can too. She is happy with working right now. She is everyone's best friend and gets along with everyone. She broke up with Alex because they drifted apart. So she began dating around for a year or so. And through mutual friends, she met a nice guy whom she adores and loves. His name was Shaun and they have been dating for 3 years and engaged for 1 year. They are happy together and planning to get married by the end of the year. She is currently looking for a nice house outside of the city.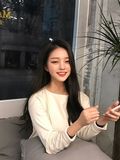 Janey
28 years old / Medical Doctor & Surgeon of Children's Hospital Los Angeles. She is Jana and Jay's cousin. She moved from Korea and Vietnam to LA for school and a better job opportunity. Janey is very smart, intelligent, and responsible. Her father is Korean and her mother is Vietnamese. She speaks fluent Korean, Vietnamese, and English. Her Korean name is Yang Eun Yoo and her Vietnamese name is Tuyet which means snow. She lived in South Korea since the age of 14 and moved to Vietnam until she was 27 years old where she studied to become a doctor. Now that she is 28, she moved to LA for a better job.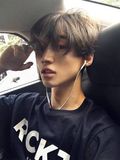 Jay
31 years old / CEO of Hansen Records. He is Jana's one and only older brother. He looks out for Jana ever since they were young. It took Jay and Shaun a while to get along with each other at first but soon became closer like a real brother. He is married to his girlfriend of 3 years named Annette who is now Jana's sister in law.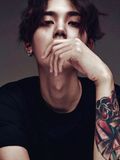 John
41 years old / Computer Engineer @ Playstation Co. He is Alex's older brother. He is very successful, well educated, and family man. He loves what he does and cares for his friends and family. He always says the nicest things to Jana and gives her advice on life sometimes. He was married once but his wife passed away when his son was 4 years old. Now, he lives in a nice house with his 11 year old son.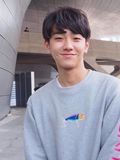 Joon
24 years old / Math Engineer @ UCLA. He is Shaun and Ryan youngest brother. He is funny, outgoing, and loves his family. He has a little nerdy side to him when it comes to talking about the things he like. He is currently dating Jaelynn. Jana sees Joon as a little brother to her.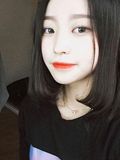 Joyce
30 years old / Medical Receptionist. She is close friends with Jana whom she met at a hospital and they instantly became close friends with each other. Joyce was the one who introduced Jana to Shaun at a meeting they went to together a few years ago. Joyce is married to Ben who has a 5 year old daughter name Wendy and a 3 year old son name Will together. She is expecting another child on the way. She has always wanted a big family. She's lovable, career driven, and cares about the people around her. Joyce has a little sister name Jaelynn who goes to school in San Francisco. Joyce paid for Jaelynn tuition with everything she had in order for Jaelynn to experience the college life.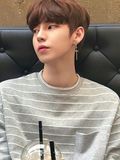 Kevin
29 years old / University of Southern California Financial Officer. He is Payton's husband of 4 years. He is very career driven, responsible, and caring. He cares for Payton a lot and wants kids with her someday. He moved from Norcal to Socal for a job and for Payton.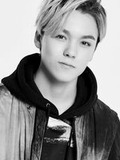 Lucas
30 years old / Medical Engineer. He is Ben's older brother and Sophia's brother, Joyce's brother in law. He understands people's problems and tries to help them figure out whats wrong. Lucas lives on his own in his nice two story house. He's not married yet because he wants to focus on his career first.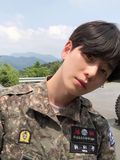 Marcel
28 years old / Architect Designer @ Architect Lands in NYC. He is Bailee's husband of 5 years. He is friendly, loving, and passionate about his work. They are happily married with each other and lives in New York City. They have a 4 year old daughter name Liona. He soon gets transfer to LA for his work and that's where him and his family moves.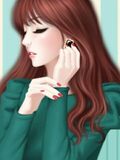 Miyoung
58 years old / Business Women & Mother. She is Shaun, Ryan, and Joon's birth mother. Miyoung is very straightforward, stylish, and knows what she wants for her sons. Her husband walked out on the family when the guys were young. Miyoung doesn't like Jana because she's not the same religion as her family and Miyoung feels like Jana is using Shaun for his money not his heart.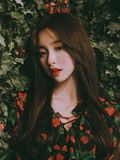 Payton Newitt
29 years old / Magazine Advertisement Manager @ Fashion Famous. Payton is very determined when it comes to her work, loves her friends and family, and can have an attitude sometimes. After the communication job years ago, she wanted to branch out and find another job that suited her more. So she applied at a fashion company and fell in love with it ever since. Now, she advertise for fashion companies all over LA when they need her. On top of that, she owns a brand called 'MILQ' which is a milk tea spot in different cities of LA and Jana co-owns the one in Arcadia. She married Kevin when she was 25 years old. She is living with Kevin in a small apartment in the city. They plan on having kids one day together.
Chapters