The Missing Piece
Summary
Four best friends with different personalities that live individually come together to go on a mini getaway vacation. They travel to NYC and Vegas for 7 days together.




I will upload two times a week on Monday and Friday. :)
Enjoy.
Characters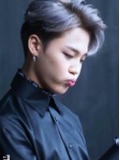 Alex Quinn
27 years old / 5th Grade English Teacher @ Jefferson Elementary School. Alex is Jana's best guy friend who works at the same elementary school as her. They are college and work buddies since. He is always there for Jana when times are tough. Jana tells him her darkest secrets because they are so close to each other. He has liked Jana since the first day that they met in college but has never once told her how he felt about her. Jana is Alex's ideal girl who he wants to be with. He thinks that Max isn't good enough for her and wants her to be with someone who makes her happy. He lives in the same apartment as Jana.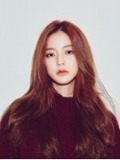 Bailee Burney
25 years old / Artist & Studio Owner. Bailee is happy, knows how to give the best advice, and speaks her mind. She will always know how to be there for her friends. She and Caroline are compatible buddies through art. Her parents got divorced when she was young. Her mom got remarried a couple years after that. Now, Bailee lives on her own in her studio apartment in Idaho. She has 3 older brothers who live elsewhere. She went to city college for three years in California and had to drop out in order to move to Idaho with her parents. After arriving in Idaho, she started to make enough money by working at a craft store. After making enough money, she opened up her own art studio where she teaches people from ages 7 to 20. Now, she is an inspirational art teacher for a private high school in Idaho. While being a teacher, she is also currently in the middle of opening up an art museum in Idaho showing all of her students amazing work. She is currently dating a guy she met online named Marc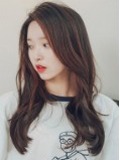 Caroline Mason
25 years old / Animation Artist in Games & Film @ Playstation Co. Caroline is talkative, laughable, and hardworking. Even though she talks a lot, she knows all the right things to say at the right times. She understands Jana the most. She still lives with her parents. Her mom married her dad when she was little who had 3 daughters and 2 sons which makes them her half sisters and brothers. After high school, she didn't know what she wanted to do so she took a break from everything for about 4 years. Jana helped her get a job at the mall working as a sales associates in a clothing store. She began working there for 3 years and loved it. After making enough money and saving, she finally made the right choice in enrolling herself in an animation college. She spent 3 and a half years studying at the college and working part time at the mall. She graduated with honors and professor recommendations. Now, she works as one of the best and top animation artists for Disney and creating games for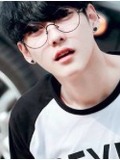 Gary Wince
24 years old / Financial Accountant Intern. Gary is Caroline's boyfriend of 2 years. They met over the Tinder app and started talking since. He lives in Wisconsin but is currently finishing his intern in LA for another 2 weeks. He is confused of his and Caroline's relationship and concern of where it might take them after he goes back to Wisconsin. He is into the same things as Caroline is in such as games, art, and anime.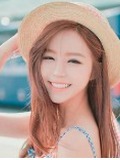 Jana Lily
25 years old / Kindergarten Teacher @ Jefferson Elementary School. Jana is quiet at times but can be talkative once you get to know her, cheerful, and hardworking. She believes in fairytales and wants her life to be like the movies. She and Payton are close friends. Caroline and Jana are compatible buddies. Jana, Payton, and Caroline stayed in California. Her parents got divorced when she was in 5th grade. She currently lives by herself in the same apartment complex as her mom and grandmother. She came from a low income household so it was a bit hard for her family to get by despite being financially driven. She spent 4 years at a University but didn't know what she wanted to do. So after babysitting her baby cousin, she wanted to become a Kindergarten teacher. She spent the next 3 years studying to be a teacher and earning her degree in child development with a teaching credential. She is currently dating a guy named Max for 3 years but doesn't know where the relationship is taking th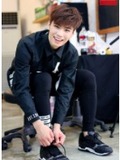 Kevin Wu
25 years old / Financial Investor. Kevin is Payton's boyfriend of 2 years. They have been on and off since the day they were together. He lives in London, England so it's hard for them to meet each other. They met each other when Payton was studying abroad in London for 3 months. Kevin and Payton communicates over skype or long talks over the phone.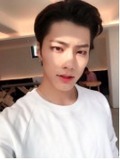 Marcel Brown
23 years old / Industrial Worker. Marcel is Bailee's boyfriend of 4 years. He lives in a small town in New York with his parents. He doesn't go to college because he doesn't have enough money to do so. So he is currently employed and works on projects for an advertisement agency. Even though he is younger than Bailee, he is very mature for his age.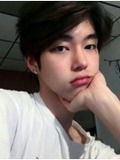 Max Newton
27 years old / Recruiter in Human Resources. Max is Jana's 3 year boyfriend. He met Jana on an app called Tinder and has been talking to each other since then. He loves Jana and decides to pop the question at Jana. He is always jealous of Jana's and Alex's friendship. He is always busy with work so he hardly sees Jana but does text message her during the week.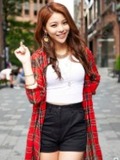 Payton Newitt
25 years old / Advertising Motivational speaker & Manager Assistant @ Pure Co. Payton is very fierce, bold, and sassy. She hates fairytales and any guy who try too hard in a relationship. Though she is struggling to get by in life, she will always find a way to look at it in a good way. She and Jana are close to each other and knows each other's perks. Her parents are divorced and are financially unstable. After her parents divorce, she lived through her life helping her mom with money but wasn't able to get enough. She is the oldest of three siblings. She has one brother and a little sister. Ever since her dad left, she had never trusted or accepted anyone in her life again. She lost the trust among guys she dated and became picky with picking them. She has been through many relationships and horrible break ups (one heartbreak to another). Payton has had many jobs, but is settled for the right one now. She is currently dating a guy named Kevin as well, but is talking to so many guys
Chapters