So Much For Being Siblings
Summary
Your name is Kana. Your father died when you were thirteen. Now, three years later, your mother is going to married to another man. And she told you last minute. Then, you find out that you were going to have a step-brother. His name, is Park Jimin. Soon, you realize that this relationship, is going to be something VERY different from a regular brother and sister relationship.




Characters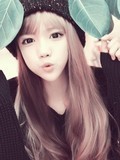 1. Kana
You are Kana. You are step-siblings with Jimin. This causes your used-to-be friend to come to hate you even more. And that person is Erin. However, you didn't want to start a fight, so you simply ignored Erin's signs of annoyance. But it didn't help that you had lots of friends, true friends, because this made Erin even more furious.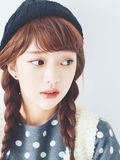 2. Linda
Linda is one of Kana's closest friends. She had never let anything go between them. However, when Kana becomes step-siblings with Jimin, the guy Linda had an extreme crush on, things get complicated.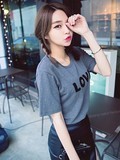 3. Sadako
Sadako is what her name suggests. Innocent, sweet, and a happy-go-lucky. She cares deeply for her friends and would do anything for them. She doesn't care for a boyfriend because she views friendship to be more important than a boyfriend.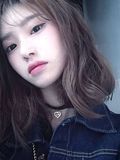 4. Erin
Erin. She doesn't have many friends because she doesn't want to friends. She soon only had one person, a girl named Eun. Erin tries to hang around more popular people, especially guys, to get her status back up. And that, included everything related to BTS. Also has something against Kana because she likes Jimin.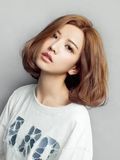 5. A-Yeon
A-Yeon was the sweeat and pretty girl in Kana's group of friends. She was well liked by everyone and had a caring boyfriend that loved her more than anything in the world. Though she had lots of problems she had to deal with herself, she alwyas made sure her friends didn't. If you ever hurt one of her friends, she'll become your worst nightmare.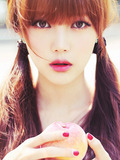 6. Hee-Young
Hee-Young, is A-Yeon's best friend. She was a person who people would talk to when they're sad. She would always understand. Like A-Yeon, if anyone hurt one of her friends, she'll literally tract that person down and make sure that person never saw the light of day again. But under Her tough shell, hides something she couldn't trust to tell anyone. Not even A-Yeon.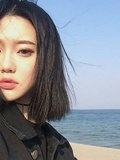 7. Eun
Eun is a well liked girl by the teachers and no one dislikes her. She doesn't like to socialize much, but she seems to be good friends with Erin. Has a secret that can ruin her forever if someone finds out.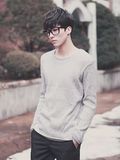 8. Lucas
Kana's Ex boyfriend. He once cheated on Kana, which led to Kana breaking up with him. He still goes to the same school with Kana, however, they no longer speak to each other. Little did anyone know, Lucas has something in mind.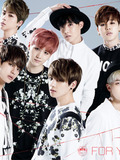 BTS
Jin, Suga, Rapmonster, JHope, Jimin, V, and Jungkook. They will appear in the story one by one... or will they? Maybe I'll shove them into the story all at once? LOL
Chapters