One Thing After Another
Summary
Haeun is adopted.
With no knowledge of her parents, she sticks out in South Korea.
Her life is constantly busy, but that's the way she likes it.
Otherwise things like constantly feeling out of place become more aware.
Managing and organising makes her feel purposeful.
With an uncle that owns an entertainment company, she lands a job managing K-POP groups.
Meeting her new group to manage, Seventeen, her comforts of order and control become pushed to their limits.
She's forced to acknowledge who she is as she meets new people.
Finding comfort in the members of Seventeen, and in some more than others, she is faced with the biggest decision of her life.




Characters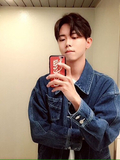 Dohyun
One of the three managers assigned to Seventeen along with Wonah. Five years older than Wonah, he doesn't approve of her working so passionately at 18 years old. He's a bit of a sour character that is very caught up in his job and managing that he doesn't realise how strict he is.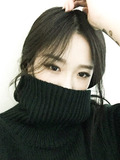 Jaehwa
One of the three managers assigned to Seventeen along with Wonah. She's three years older than Wonah and has a slight hard exterior like her. Both are quite alike and that's why Jaehwa becomes a mentor and friend for Wonah. Wanting the best for her while wanting to protect her altogether.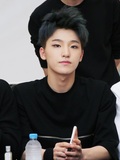 Lee Chan/Dino
Dino is a young, enthusiastic boy especially about his job. He lives for dancing and is constantly trying to improve in it. As the youngest in Seventeen, he is ordered around by his hyungs, so enjoys being a little careless sometimes whenever he can. He's a strong believer of "do what makes you happy."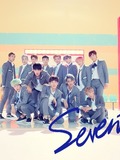 Seventeen
Woozi - The tougher older hyung of the group. Has a caring, protective side. The8 - One of the two chinese members in the group. Is quite quiet but has a fiery side behind him if you provoke him. Minggyu - A tall giant that's often considered to look like a puppy as times. Wonwoo - The 'chic' guy with a soft smile on him. Jeonghan - A vocal to Seventeen, he has the nickname 'angel', thought some people disagree and think he's the opposite. Jun - The second chinese member of the group. He's flirtatious. Seungkwan - Besides being a strong vocal in the group, he also has a talent for making people laugh. Dokyum - His smile is the definition of the word 'sunshine'. A powerful vocal to the group. S.Coups - The leader of the thirteen member group, he's part of the hiphop team as a rapper. Joshua - He's a english speaking Korean who is known as a 'sweet guy'. He speaks to Haeun in english.
Soon Young/Hoshi
Nicknamed 10:10, Hoshi has a squishy exterior (he's very cheerful anf full of laughter). He loves choreographing, and loves his Seventeen members even more. Making people smile and laugh is what he does, and is almost responsible for. This pressures him to be constantly happy all the time, when sometimes he's not.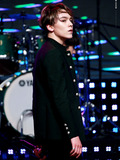 Vernon
Half Korean and half American, Vernon is a rapper to Seventeen. He doesn't play a big role in Haeun's story except for the fact that they speak english to each other.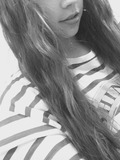 Yong Haeun
Haeun is 18 years old. Manager to K-POP groups she's got a tough exterior and a softer inside. Being so focussed on work and school, socialising became minimal for her. Order makes her feel safe but managing Seventeen is everything but order.
Chapters