Which Goal am I destined?
Summary
"With the power vested in me, I'm happy to present to you the class of 2015!!!!" You finally did it. You were very happy that your high school life was over! All your friends were going to college in state. You were very lucky to get a full scholarship to Seoul National University to play soccer!
Mom:" Ok (YN), we have to get you to the airport quick! So lets get in the car. The whole family is waiting to send you off."
You: "Ok lets go! I have all my stuff in the trunk!"
At the airport.
Family: "When is your first break?" "When are you coming back home?" "How can we call you?" "Don't get hurt!" "Make sure you stretch before every game!" "Take care of yourself!" "I love you!"
You: "Thanks for supporting me! I'll come home as soon as I am allowed to!"
Ring Ring Ring Ring..... flight 1037 Korea Airlines now boarding.
Parents: "(YN) be safe and have fun. Your life is finally taking off. See you soon my little princess! <3"
You: "Arreso!" You give your whole family one last hug before you start your life as a young girl in a whole different country.
18 Long hours later....
Korea..... you were finally in your new place to call home for the next 4 years. You get out of the plane quick because you really wanted to get out and explore before you had soccer practice.
You: "Finally!!" "Oh, I'm missing my last luggage." This looks like this is it." "Ok, now how do I get out?!?!"
Flash Flash Flash........
Fans: "Mark Oppa!!! JB Oppa!!! BamBam Oppa!!! Jackson Oppa!!! Yugyeom Oppa!!!! Jr Oppa!!! Youngjae Oppa!!!"
You: "Wow fangirls! They make life so much difficult... for me! Please move! Excuse me! Chesohapnida. OH! My luggage is stuck. what the... ya!!! "
You felt someone grab your arm...
"Excuse me I think you have my bag."
Characters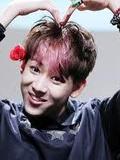 BamBam
He loves to call you Noona! He envies you so much! Plus he is the nicest to you. He feels like he can relate to you because you are both a foreigner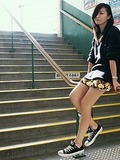 Emma W.
She becomes your best friend the first day you met her! She is the first line up goalie for your team. She has a secret for you to know. The whole team seems to know but you. She tells you at the end of chapter 2!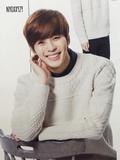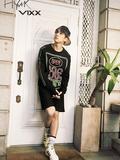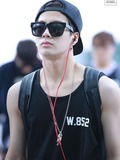 Jackson Wang or Wang Man DU
The funny cute high spirited guy that was a former junior olympian who supports you and comes to most of your games!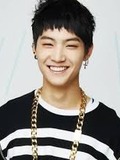 JB
He is the leader of Got7. He wants to make sure that you are having a great time in Korea. First impressions are everything for him.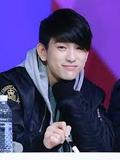 Jr.
He's very funny. He likes to hear you laugh. Makes him feel good when your laughing.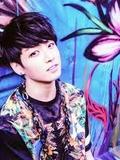 JungKook
He 's "the popular" guy at SNU. He becomes your partner for the semester.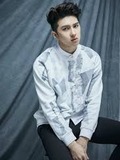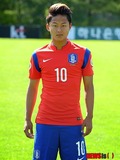 Lee Seung-Woo
The hot head of the boys SNU soccer team... If Moon Jung-In isn't around things can get sticky very quickly...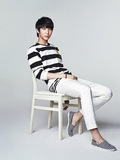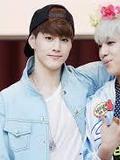 Mark Tuan
The oldest. Very kind hearted. He feels closer to you in a way that both of you come from California.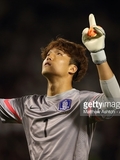 Moon Jung-In
The sweet and caring goal keeper. He is like the big brother you can imagine from your dreams...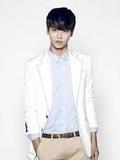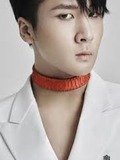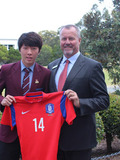 Shin Jae-Won
The youngest and newest player. He reminds you just how much heart you can really have for something that you love...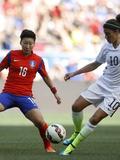 Team Captain: Soo Jung (Crystal) Lee
She is very sweet to her fellow teammates. Later in the story you realize just how strong she can be when she wants the Lady Tigers to keep an undefeated streak for the whole season. She is also like the Omma of the team.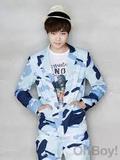 YoungJae
The second loud mouth! He has so much pride for his friends! He cares a lot for everyone. He makes every moment with Got7 the funnest it could be.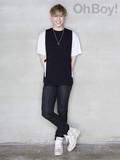 Yugyeom
The Maknae of the group. He always stay close with Jr or JB. He likes to be around his two Noona's. He a bit silly when he get comfortable with people.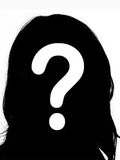 ___(YN)___
You have such a great personality. You find yourself in the beautiful city of Seoul; South Korea. You have heart for both music and soccer. But soccer was more important to you. You are a striker in every game that you have played. But for the Lady Tigers, you were put in a position that you know that you are not good at yet you still give it you 200% no matter what!
Chapters