Finding You & Me
Summary
A story about a girl named Adaleina (Addy) and her three best friends (Kristin, Caroline, Aria) travel to Las Vegas for a two week vacation just together forgetting about work and such. Adaleina just broke up with her boyfriend so she feels as if she needs a vacation from everything and recover. Through this, Adaleina runs into a good looking guy (Mark) who she doesn't know that is a kpop idol in Korea but she gets to know him more and becomes close. They start to develop feelings for each other. Even though Addy has lived in LA for all of her life, she hasn't been parts of the country before so going to Vegas will be the first in a long time that she travels again.
Characters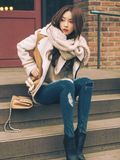 Adaleina (Addy)
24 years old / Founder & Creator of HBA Clothing Company. [The Workaholic] She wants to open up an actual store in Las Vegas and Korea. There is already one in LA and that was the first to be opened.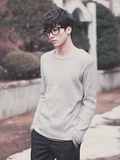 Alex
26 years old / Business Owner Manager. [Addy's Boyfriend] He only shows up in the beginning of the story.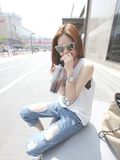 Aria
25 years old / A Tattoo Artist & Dancer [The Tomboy] She is very laid back and artistic when it comes to her job. She owns her own tattoo shop in Hollywood, LA where all the celebrities go to get their tattoos done. Its the most popular shop in LA. Aria also owns her own Dance Studio on the same street of the tattoo shop.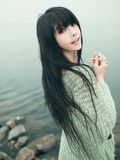 Caroline (Care)
24 years old / Day Nurse [The Fashionista] She is very smart and became a nurse when she was only 20 at the hospital where she worked. Though her mind is freely open, she loves to design clothes and dresses herself or her friends up. She wishes one day to put aside her nursing job and open up her own fashion design company under her name. Even though she wishes, that can't happen because she wants to fulfill her parents wishes for her to become a nurse.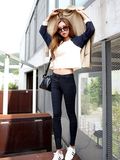 Kristin (Kris)
25 years old / Lawyer [The Partier] She is a full time Lawyer who is on top of her job at work. She is the head Lawyer in her office. She takes her job very seriously and she knows when to be. She loves to party/ drinking and hanging out to a club when she is free. Came from a rich family.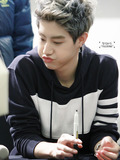 Mark Tuan
24 years old / Member of GOT7 - Singer & Dancer & Rapper. He first meets Addy in Las Vegas where he travels with his family and members. He falls in love with her and they become really close with each other.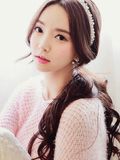 Tammy Chung (Tuan)
30 years old / Adaleina's Personal Assistant & Mark's Oldest Sister. She has been working for Adaleina since she was 21 years old. Even though she is older than Addy by two years, she is a very good assistant towards Addy. She hasn't been able to see her brother Mark since he day he left to Korea for his work so she wishes to see her brother again who once lived in LA with their parents. She has a daughter named Kaylie.
Chapters