Forgiveness, Thankfulness and Remembrance
Summary
Faith Lawson "Young Eunju" is a transfer student to Seoul Global High School after receiving two prestigious Language and Language Arts scholarships. She prepared herself for the culture, but has anxiety because of her weak knees-at her own fault-that make her unable to run or jump. Will Faith enjoy her final high school year?



Characters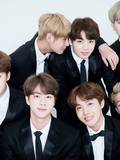 BTS - Bangtan Sonyeondan
KIM NAMJOON, KIM SEOKJIN, MIN YOONGI, JUNG HOSEOK, PARK JIMIN, KIM TAEHYUNG, JEON JUNGKOOK, BTS-!! *Panting* It's done. It's actually done.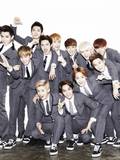 EXO - OT12
Since this is a high school AU that doesn't give a royal shit and for the sake of fanservice not only for the reader but the author, Kris/Wu Yifan, Luhan and Tao/Huang Zitao will be included in the story and treATED PROPERLY, DAMMIT.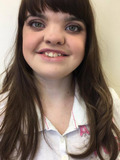 Faith Lawson "Young Eunju"
(Makeup was done in photo for grad photos) The main protagonist and self-insert is an ESFP MBTI type. She may be a nerd, appear introverted from paranoia and have anxiety about her knees, but she's a sweet girl who loves being extroverted. She overthinks things easily, but does her best to motivate herself. But, what exactly is she a nerd for?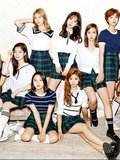 TWICE
Im Nayeon, Yoo Jeongyeon, Hirai Momo, Minatozaki Sana, Park Jihyo, Myoui Mina, Kim Dahyun, Son Chaeyoung, and Chou Tzuyu/Jayoo will be making appearances too. The author has never used female idols before, so wish her luck with these ladies.
Chapters